CSA Medical
Branding Innovative Technologies
Challenge
CSA Medical is a privately held medical device company that develops and manufactures a groundbreaking technology that enables the delivery of therapeutic doses of cryogen to flash freeze and destroy tissue inside the body. As the therapy evolves to confront new challenges, new catheter technologies have been and are in development. The expanding catheter product range required a new strategy for differentiation in order to effectively communicate their individual features.
Solution
Create a coordinated product identity system with increased coherence and differentiation between the catheter options. Color, coupled with illustrative marks, reinforce the unique characteristics each catheter type and assist in the ready selection of the correct technology. This new identity system provided the opportunity to update product packaging/labelling and the truFreeze console graphic user interface.
Client
CSA Medical
Disease / Therapy
Barrett's esophagus | Cryotherapy
Services
Brand Strategy
Brand Identity
Packaging
Graphic User Interface
Event Branding + Engagement
Digital
Sales Communications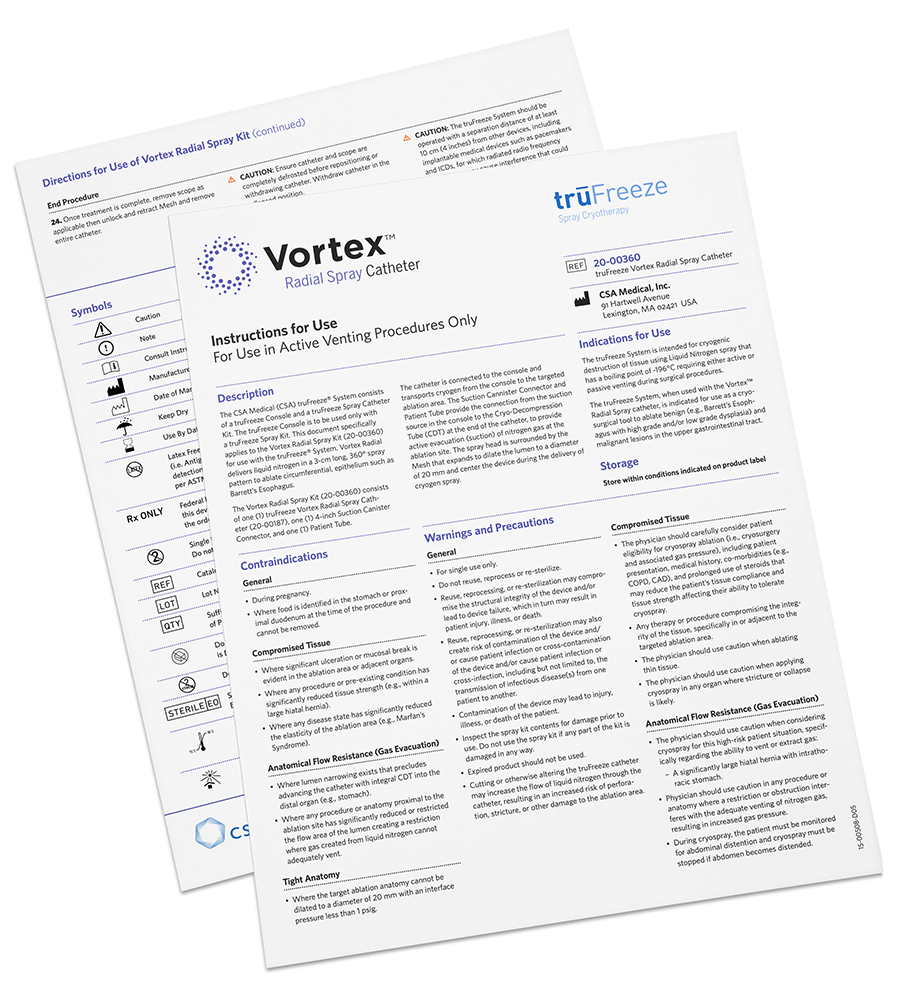 Packaging and Labelling
Having created a new identity for each of the catheter families, we had the opportunity to develop a coordinated package labelling system. Color and aligned placement of information provides ready identification and differentiation from one another. We were also able to integrate the Vortex identity into its IFU.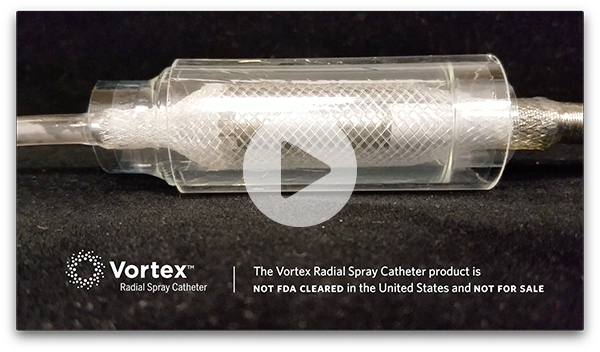 Booth Graphics & Vortex Demonstration video
Prior to FDA clearance there was still interest is letting the community know what new innovations may be coming around the corner. We assisted in the development of a quick, 30-second Vortex demonstration video which was played on a loop within the trade show booth. Panels were created to fit into the existing booth structure which to provide additional context and excitement about the new radial catheter.
truFreeze Console User Interface
With the expansion of catheter options it became necessary to update the console functionality, and an opportunity to revisit the graphic user interface across all catheter types. Starting with the concept diagrams for the Radial Spray catheter GUI submitted to the FDA, and working closely with the development team, we designed a coordinated system of function modules using a standardized vocabulary of typographic, color and interface components.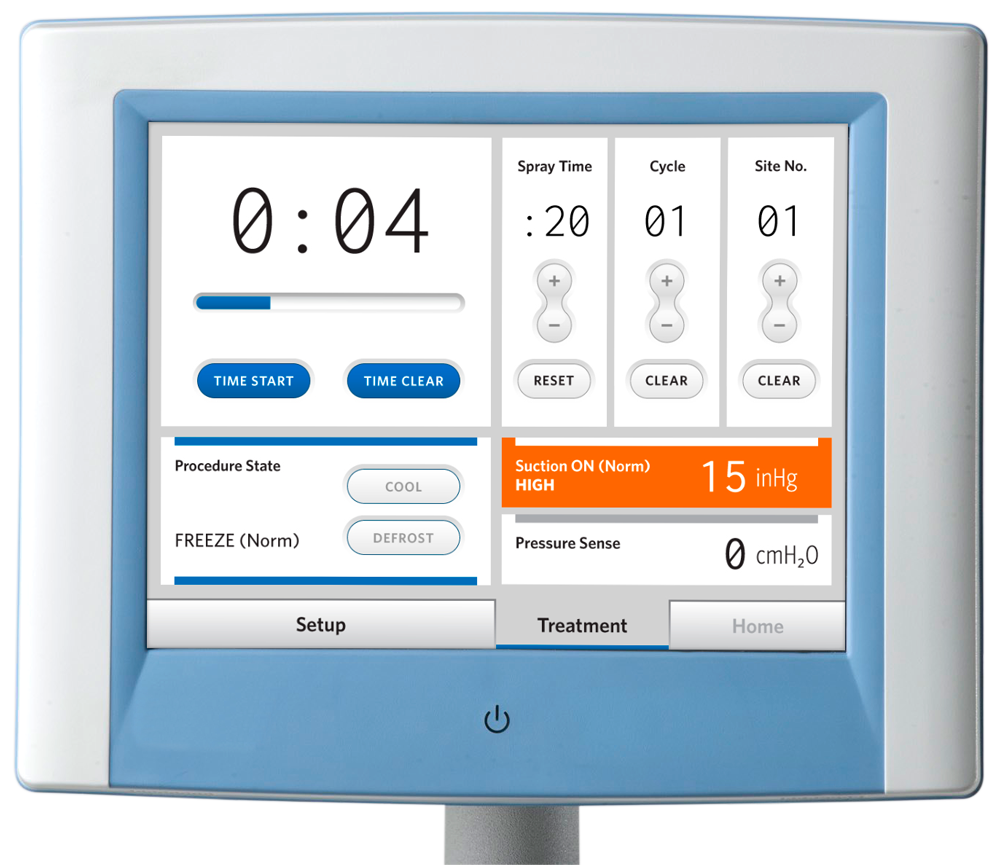 Need help branding and marketing your innovative technologies?
Let's talk.