AADC Family Network
Designing for Ultra-Rare Disease Communities – The Power of Shared Experiences
Challenge
The AADC Family Network's mission is to help families in all areas related to Aromatic L-Amino Acid Decarboxylase Deficiency (AADC), a very rare genetic inborn error of metabolism which affects the biosynthesis and transport of dopamine and serotonin (two critical neurotransmitters in the brain).
The AADC Family Network seeks to assist families in support of their AADC children, provide strategies to remain together as a family and help advocate for access to treatment therapies, including Gene Therapy.
Our task was to create a brand identity that reflected the group's mission, vision and values.
Solution
Foster & Create designed a unique brand identity to provide increased coherence and impact across communications and media. The identity was designed to help raise awareness of the organization while reflecting a sense of hope engrained in the values, mission and spirit of the AADC Family Network. The brand identity system can be applied across a wide range of uses while retaining its visual integrity.
The inspiration comes directly from the very personal and lived experience of the Heger family and their commitment both to their daughter and to all the families who share their experience with this rare disease.
Client
AADC Family Network
Disease
Aromatic L-amino Acid Decarboxylase (AADC) deficiency
Services
Brand Identity
Brand Guidelines
Business Collateral
Digital Assets

Chrysalis of a Concept
The inspiration comes from one of the many simple joys nature offers that may inspire a smile. The butterfly is a favored symbol by the founders and their family, and an energetic symbol as it explores the world. We simplified the gesture of a butterfly in flight with a continuous-line drawing and vibrant gradient-colored wings. The logo and tagline is optimistic and softly hopeful, inspired the AADC Family Network's mission: One day I will walk, one day I will talk, today I can smile.
Business and Presentation Collateral
A comprehensive business collateral system along with powerpoint presentation templates were developed and deployed as part of the brand identity application deliverables.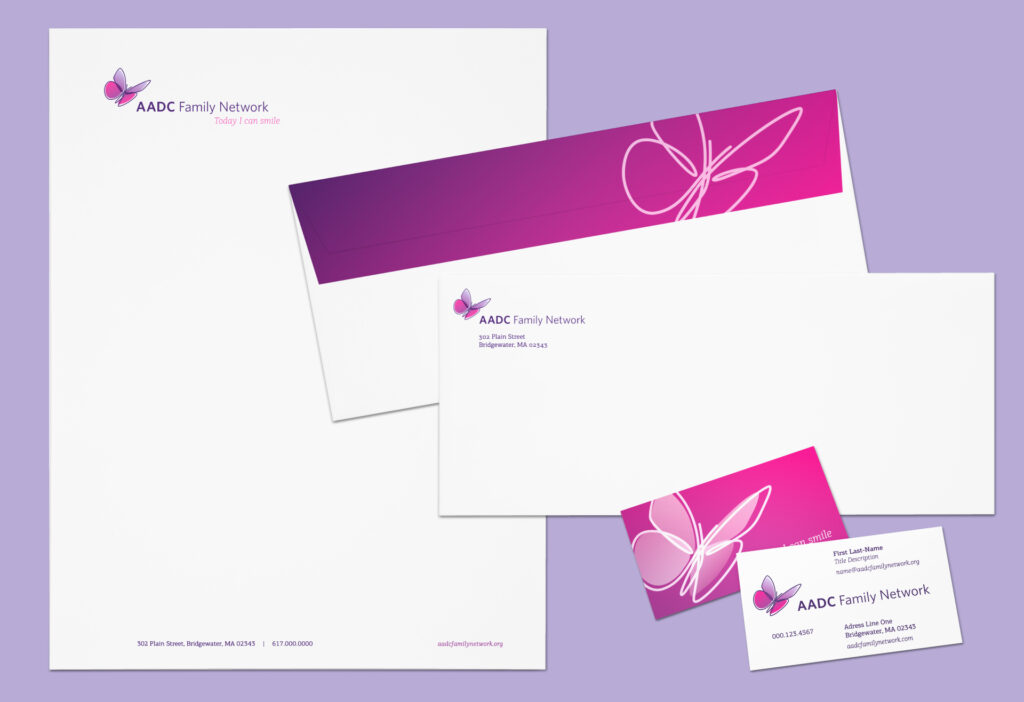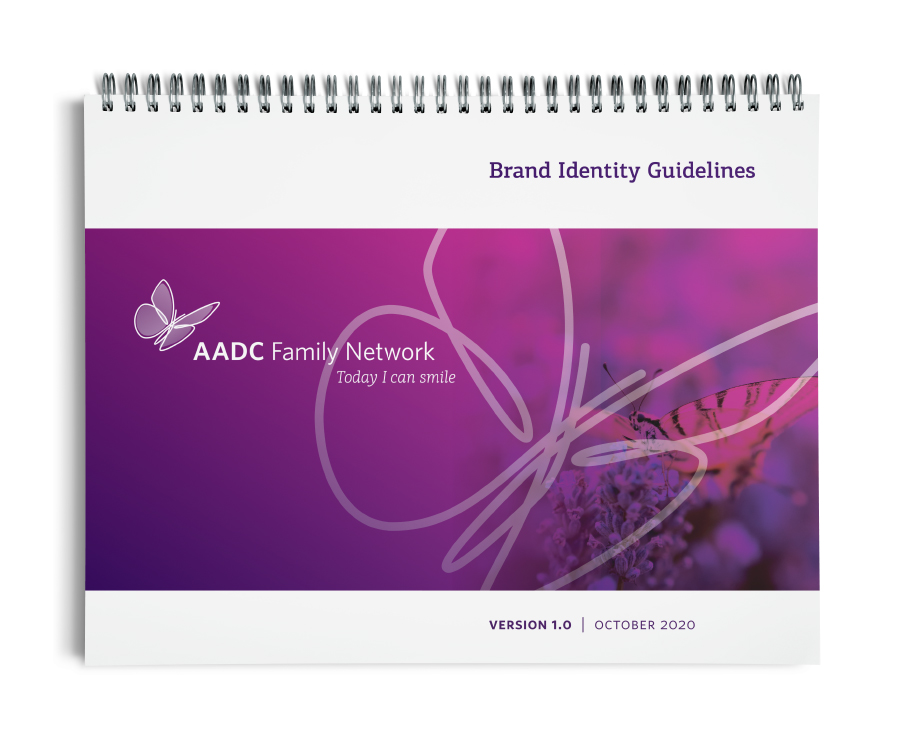 Brand Guidelines
The brand guidelines serve as a ready reference on the use and application of brand assets to ensure a cohesive and consistent brand presence across print and digital platforms.
Need help building a powerful brand experience?
Let's talk.
(617) 542-0683