CSA Medical
Promoting Breakthrough Therapies
Challenge
9 million Americans struggle with the debilitating symptoms of COPD with Chronic Bronchitis. 
The RejuvenAir System has been designated as a Breakthrough Device by the U.S. Food and Drug Administration (FDA) and received unconditional IDE (Investigational Device Exemption) approval to initiate a pivotal clinical study to treat patients with moderate to severe chronic obstructive pulmonary disease (COPD) with chronic bronchitis (CB). 
The challenge is to communicate this optimism to potential clinical study participants.
Solution
A new brand identity was created which evoked the freeing potential of improved breathing for those who currently suffer from COPD with Chronic Bronchitis. Imagery, illustrations and information graphics were selected and developed to clarify this novel, breakthrough therapy. Together, these became the foundation for attracting and communicating to potential clinical study participants.
Client
CSA Medical
Disease / Therapy
COPD with Chronic Bronchitis
Services
Brand Strategy
Brand Identity
HCP and Patient Communications
Website Design
Medical Illustration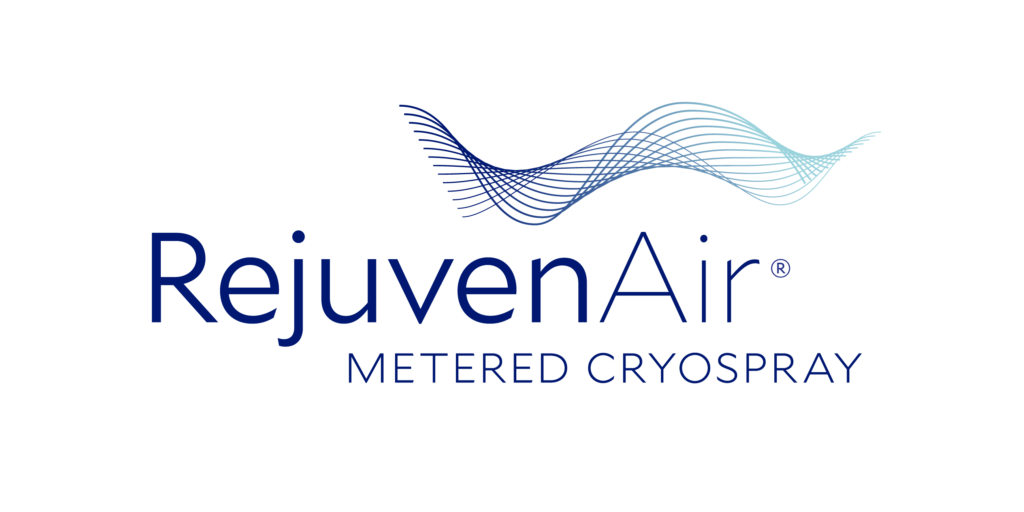 RejuvenAir Brand Identity
Beyond symptom relief, this new cryospray therapy is designed to treat the underlying cause of COPD with Chronic Bronchitis. The brand icon has been designed to reflect the hope for improved quality of life through freer breathing. The cool, blue gradient applied to calibrated, free-flowing lines echo the metered nature of this cryospray therapy.
Business System
The brand icon's kinetic wave inserts an optimistic energy which has been infused into the business collateral and ties the pieces together.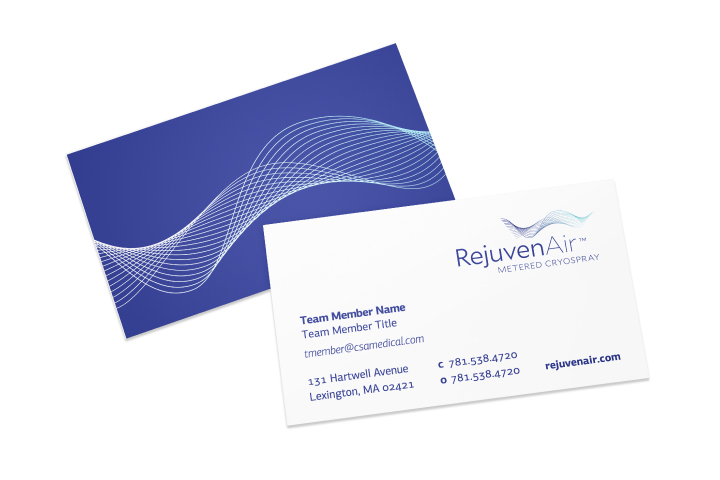 Clinical Study Website
The RejuvenAir System Trial for COPD with Chronic Bronchitis (SPRAY-CB) is currently recruiting patients in the United States. This trial is designed to continue to explore the safety and effectiveness of metered cryospray treatments in patients suffering from Chronic Bronchitis. The site was designed to engage qualified participants into the clinical study.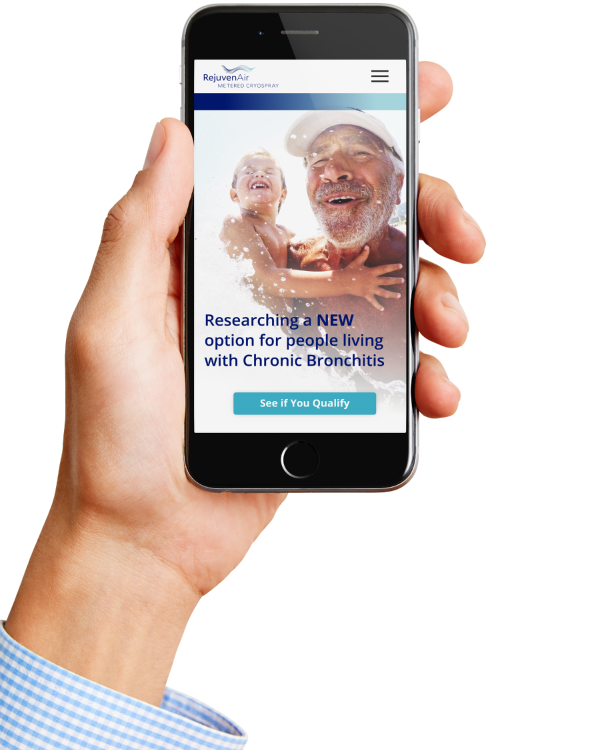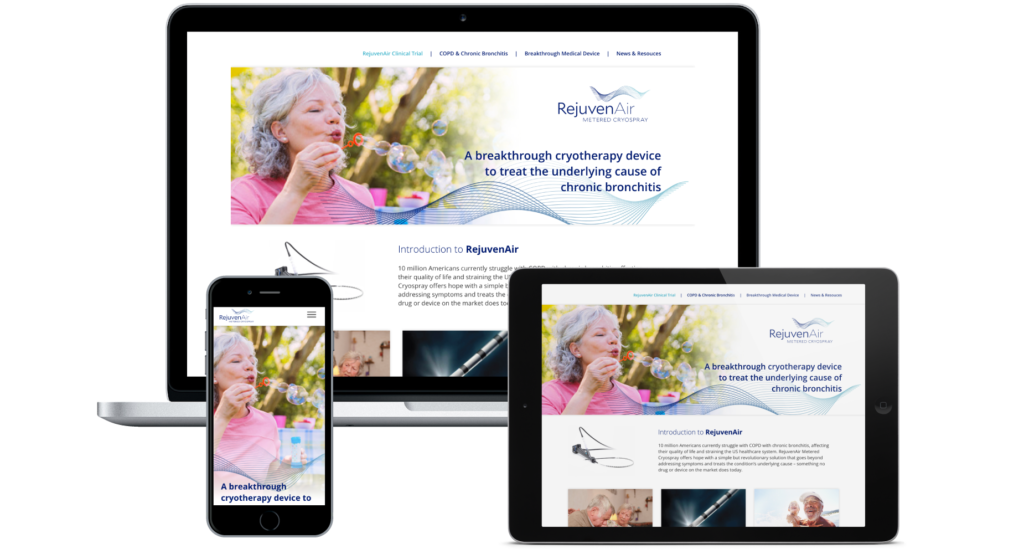 How does it Work?
As a new, pioneering therapy, it was important to communicate to a targeted COPD and CB audience how this therapy works. Illustrations were developed as information graphics showing diseased vs. healthy lung tissue along with corresponding stages of treatment.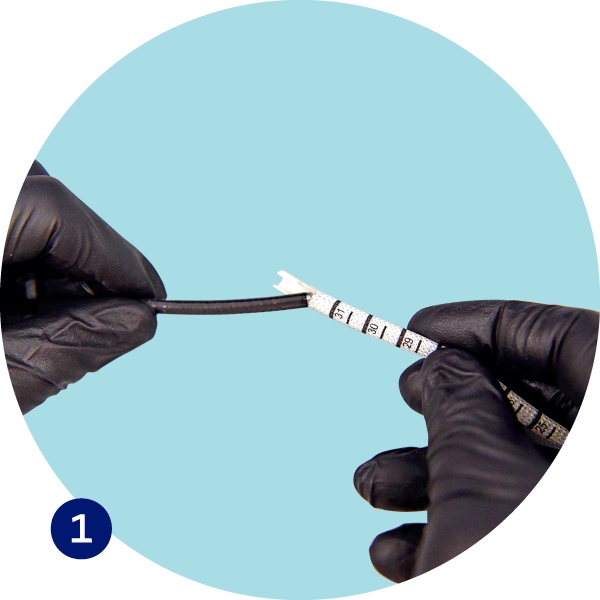 truFreeze Quick Reference Guides
Designed to accompany each RejuvenAir console device and color-coded to assist quick identification of topic categories, these guides offer technicians product instructions and troubleshooting tips.
Need help branding and marketing your innovative therapy?
Let's talk.
(617) 542-0683